Corporate Events at The FIRM, Not Your Average Company Party!
Out of ideas? Flights, social distancing, and venues just not lining up to meet everyone's needs? Want to escape the escape room? Golf game has been played out? Restaurants too loud to hear one another, let alone bond? Give your teams or clients a company party that will make them feel special, appreciated, and energized. A memorable lifetime event, they will recall with excitement, for years. Come on out in the fresh air and bask under the blue skies!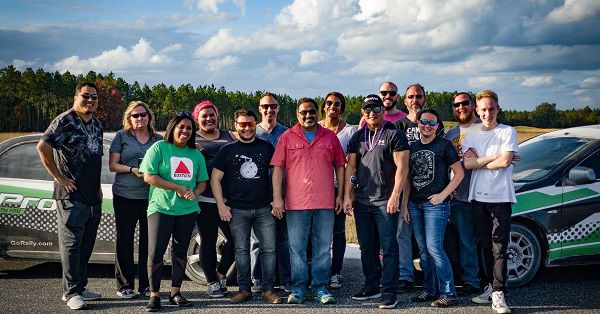 Personalized Events
Your team is unique and so are we! We provide an interactive and immersive, customized experience, tailored specifically and individually for every person in your group! We have a range of activities to meet your goals and budget. Speed for junkies. Technical terrain for the analytical. Treasure hunts for team building. Dirt for the playful. Races for the competitors!
Seasoned Professionals
The FIRM instructors are some of the most adaptable drivers in the world. Stunt drivers, professional race car drivers, rally winners, and military drivers are excited to be a part of our instructional team. Their goal is to help you create a memorable and interactive driver's experience. People across the globe come to train at our facility and with our driving instructors.
Unique Motorsports Park
The FIRM has some of the most diverse surfaces; muck, sand, gravel, paved, lime rock, jumps, and elevations. These surface changes and course layouts make us the ultimate playground! You can Rally, 4×4, Race, and Kart on one of our unique courses with over 20 miles of reconfigurable layouts. Trails. Racetrack. Stages. Jeep courses. We have it!
Benefits of Team Building
Team building. We offer the best outdoor team building activities in Florida!
We get you out of the conference room and bring people together in a super fun environment.
Teams feel valued and appreciated
These events disrupt patterns, provide a reset, and ignite passion and energy.
As a corporate event venue, The FIRM offers an interactive, and unique option for your next event! This investment will build value for your company, corporate event, or executive retreat. It will pump up your teams and forge a special bond through this shared experience. Our Florida location, just one hour southeast of Jacksonville and two and a half hours North of Orlando make us an easy day trip commute without the hassle of flights!
Our 420-acre off-road playground and 1.6-mile racetrack will challenge even the most experienced drivers. We also offer teen training, so even if you've never driven a car, we know how to help you advance in a fun and safe environment. Everyone will learn techniques to improve their everyday driving experience and have a total adrenaline rush while learning!
Corporate Event Planning
The FIRM corporate event packages are available for a half-day or multiple full days. Give us your goals, schedule and budget and we can help build the best plan for your next corporate event. The number of events is based on the group size, scheduled time and budget.
Corporate Event Packages
Stage Rally Ride-A-Longs
Shooting (not available for half-day packages)
Go-karting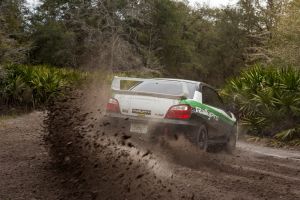 Rally Driving Instruction
RallyPro Performance Driving School at the FIRM provides world-class rally driving instruction. In this course, you will get down and dirty with rallycross racing on our unique off-road rally stages. Think stunt driving scenes – a high-speed chase starts on the road, drivers dodge obstacles and may skirt off-road through tree-lined paths only to zip back across pavement. The winner is the most skilled driver who gets away safely! Now you get the highly technical driving skills required for rally. It's fast. It's technical. It's a total rush! You will learn how to react quickly, at high speeds and under immense pressure to test your endurance for that next corporate challenge!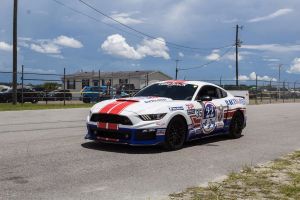 Performance Road Racing Courses
The RallyPro performance road racing courses at the FIRM offers the thrill of a lifetime. No traffic lights. No stop signs. Go up to 100 miles an hour on our 1.6-mile road course. You will get to explore and push the limits of your driving skills, at one of the most diverse and challenging motorsport parks in North America. This is what it's like to be totally immersed, so your mind is fresh with that new corporate agenda!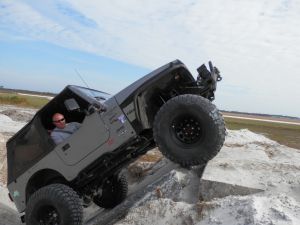 Extreme 4 x 4 Off-Road Driving
The RallyPro off-road driving courses at The FIRM are a ton of fun! The FIRM features a diverse playground for every skill level. Our rock garden provides uphill, downhill and side tilt articulation obstacles for a true safari experience. The FIRM also has miles of diverse courses across sand, through wooded trails, and wet marsh areas perfect for winching and recovery drills that are down right dirty! Get dirty. Have fun. Learn to enjoy the bumpy ride of life as a team!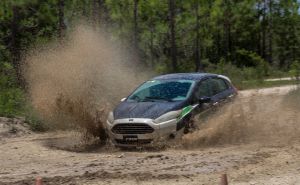 Stage Rally Ride-A-Longs
A little shy? No worries, get strapped into one of our race prepped STI stage rally cars. Then let our RallyPro instructors take you for one of the most exciting high speed adventures of your life! You will be reaching speeds up to 80 mph while racing through narrow-tree-lined paths. This is not for the faint of heart. Sometimes goals scare us, but we realize on this experience, we just need a good leader to get us there!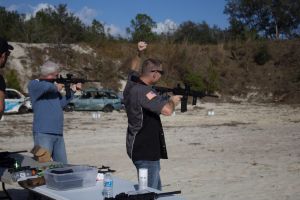 Shooting
Still want more? Going to a shooting range can be a stress-relieving adventure. Beside the total rush, shooting also offers physical discipline, increased mental focus, builds confidence and sharpens hand-eye coordination. Learn to hit your corporate goals with precision!
Student Information
Congratulations! You're on your way to an amazing day. Here's what you need to know!
All vehicles you use at the RallyPro Performance Driving School at The FIRM must be fully covered for damages or you must post a damage deposit as described in our Vehicle Damage Agreement.
If you have any special needs just let a team member know, we are here for you! Thank you for choosing the RallyPro Performance Driving School at The FIRM.