Event Planning & Facility Rental
The FIRM at Keystone Heights Airport makes it easy to fly guests directly on site! We can also limo in guests, host the event, manage the theater of activities, cater in food, provide a full suite of videography, drone and still footage, and help rent the perfect outdoor theme for your extreme adventure experience at The FIRM. Learn more about our event planning and facility rental services below.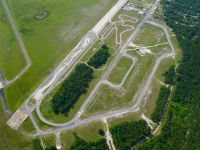 Full Facility Rental
We offer a picturesque natural setting and the perfect venue if you wish to host your own motorsport event! Our rate includes access to all track areas, paddock and guest services for only $7,500 per day weekday rate Monday through Thursday, and $10,000 per day weekend rate Friday through Sunday.
Birthdays, Anniversaries, & Weddings
Create a lifetime storybook experience for you, and your guests. Celebrate your next birthday, anniversary, or wedding at The FIRM for an extreme adventure! Have the bride and groom side of the family race for "cake smashing" rights on your behalf on our Go-Kart Track. How about bringing in THE big 2Oth, 3Oth…. 7Oth driving 110 mph miles on our race track in a Lamborghini. Nothing says "here's to another year of marriage" by getting down and dirty with rallycross racing.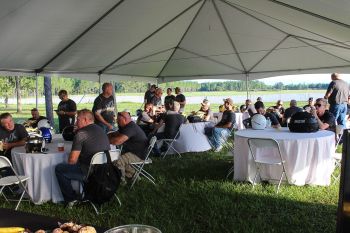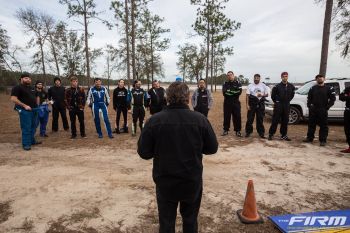 Full-Service Event Planning & Facility Rental
The FIRM is the perfect 420-acre motorsport park venue for an amazing event. Get away from the stress and hussle of office space and out into the ultimate big kid playground! We have pavilions for outside gatherings, classroom space, dining area, kitchen, bleacher stands, and outdoor stages capable of accommodating thousands. Plenty of parking, secure facility and a discrete location create an exclusive atmosphere just for you!
Drive Passion At Your Next Corporate Team Building or Annual Meeting, Retirement Party or Customer Appreciation Event!
The FIRM offers the ultimate, interactive, adrenaline pumping, totally customizable  corporate experiences and team building events. We train Tier-1 Special Forces so you can take the same skills we teach our elite forces into the boardroom to crush market obstacles. If you want to treat your top clients to a life-changing experience, or your top producers to a company event they are excited to attend then choose your experience now!
Come plan your next Annual Meeting, Retirement Party, Customer Appreciation or Team Building Event!
At The FIRM "WE DRIVE PASSION".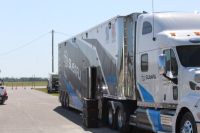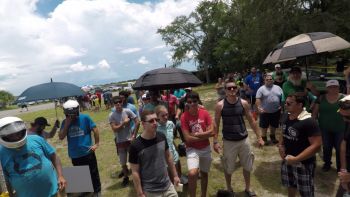 Fundraisers & Private Events
Want a scenic and open space venue with parking for hundreds and lot's of outdoor space for multiple tents and activities? The FIRM is the best location to accommodate your large event effortlessly. We can create the most unique and memorable experience for you and all your guests!