Extreme 4 x 4 Off Road Courses
The RallyPro performance 4×4 off road driving course at The FIRM offers the adventure of a lifetime. This course is perfect for any skill level and offers 420 acres of wooded playground bliss. Drivers will master rough terrain on more than 20 miles of off-road trails, with mud holes, steep climbs, descents, and articulation obstacles. This unique course offers one-to-one and up to three-to-one personalized instruction. High experienced RallyPro instructors have perfected their skills with years of training, to offer you the ultimate 4×4 experience. This course is also perfect for corporate and team building events. Book now!
High Center of
Gravity
Spring in Un-stored Vs Stored Energy
Weight Transfer and Traction Management
When to Use High & Low Range
Winch & Recovery
Left Foot, Straight Line & Trail Braking
Under-steer and Over-steer Management
Highly Technical Skills with Quick Reaction
Time
Ultimate Car Control Management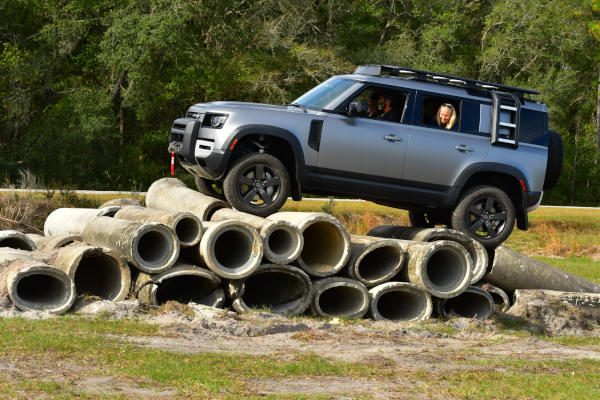 Student Information
Congratulations! You're on your way to an amazing day. Here's what you need to know!
All vehicles you use at the RallyPro Performance Driving School at The FIRM must be fully covered for damages or you must post a damage deposit as described in our Vehicle Damage Agreement.
If you have any special needs just let a team member know, we are here for you! Thank you for choosing the RallyPro Performance Driving School at The FIRM.