International Security Academy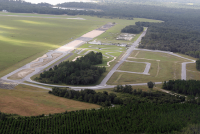 The International Security Academy, ISA, has trained our nation's elite Special Operations Forces from all branches and agencies (JSOC, SOCOM, MARSOC, CANSOF and FBI). The ISA cadre has decades of experience in high-speed, high-risk performance driving, ATV/LTV, SUV and off-road vehicle dynamics along with extensive experience in firearms. We have a 360 degree firing range, military approved armory, 420 acres and 20 miles of configurable training courses, and full mission profile training scenarios to meet mission critical objectives.
DUNS: 187666164

GSA Number: 47QSWA18D0007
CAGE: 61GC3

Small Business
NAICS CODES SELECTED:
611519, 611620, 611699, 611710, 711212, 711219, 713990, 611692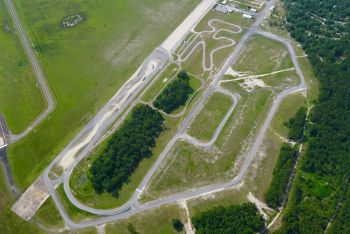 Training Facility
ISA is located at The Florida International Rally and Motorsport Park, The FIRM, inside the secure Keystone Heights Airpark; a certified static and free fall drop zone. ISA can deliver mission-critical scenarios across more than 20 miles of multi-surface track, trail and road courses. ISA offer's European-style rally stages across dirt, sand, gravel, lime rock, marsh, densely forested areas, water crossings, and tarmac. Courses are designed to train on proper weight transfer across multi-surface environments at high-speeds.
Tactical Driving
ISA trains vehicle dynamic skills for mission readiness across varying terrain capitalizing on rally driving techniques used by professional rally drivers. Rally driving occurs at high-speeds, across varying surfaces, around obstacles, and is timed. ISA's campus is the only of its kind to offer European-style stages; with unlimited course configurations, we can stage just about any mission scenario. ISA training saves lives by correcting the number one cause of fatalities which occurs during surface changes!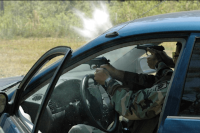 Tactical Training
ISA provides tactical firearms training to prepare units for mission critical scenarios. ISA has six firearm ranges which can be accessed from our road course and rally stages to allow engaging 360-degree targets from vehicle platforms. ISA instructors are highly trained in advanced firearm instruction using multiple weapon systems, close quarters combat (CQC) and crew-served weapons systems. ISA tactical training provides complex training iterations to prepare teams for mission training objectives.