Individual Track and Full Facility Rental
The FIRM at Keystone Heights Airport spans over 420 acres and features tracks and trails for just about every driving style! Race teams fly in from all over the world to experience the dynamic driving venue only The FIRM can provide. Come to discover why The FIRM is considered the most unique motorsports park in North America.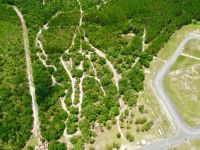 Rent the full facility or a specific course! Our most popular track rental is our 1.6 mile Full Circuit Race Track. Car and bike clubs like Porsche, Ferrari, SR20 and MiniGP across the region use The FIRM as part of their track rotation. Eibach Springs, Mercedes, BMW and other industry related companies, rent our race track for special events! Race teams like Pelfrey, Junco and Subaru book annually at The FIRM. Our expansive parking areas, picnic areas, space for hundreds of spectators, food truck vendors, and secure location make The FIRM an ideal venue for your special racing event!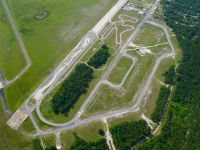 The FIRM provides one of the most unique motorsport venues because we have so much varied topography. Get tipsy in our 4×4 rock garden or stuck in our marshy, muddy off road trails. Teens can get total vehicle control practice on our lime rock skid pads. We have courses that run across mixed surfaces to perfect weight management transfer and total car control. In fact, the number one cause of fatalities is the weight transfer that occurs when someone goes off road and then over-corrects back on course. We have the perfect course to test your reflexes across varied surfaces and skills that can save lives!
Full Circuit Race Track
The FIRM's 1.6 mile race track is one of the most technically challenging tracks in the South. The track has 10 turns, a set of 'esses', an optional 4-turn 'shoebox' and is connected to our .4 mile advanced driver training circuit. Our race track provides a challenging, highly technical, yet entertaining driving experience. Our track will not just test the performance limits of your vehicle, but it will test you! We also offer open Track Days instruction to improve your skill! Check out our Road Course here.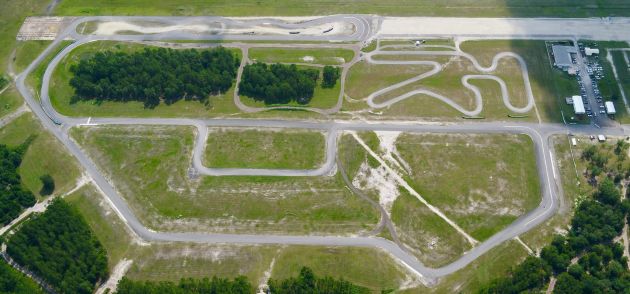 Mastering The Full Circuit